Introducing Connect for Freshdesk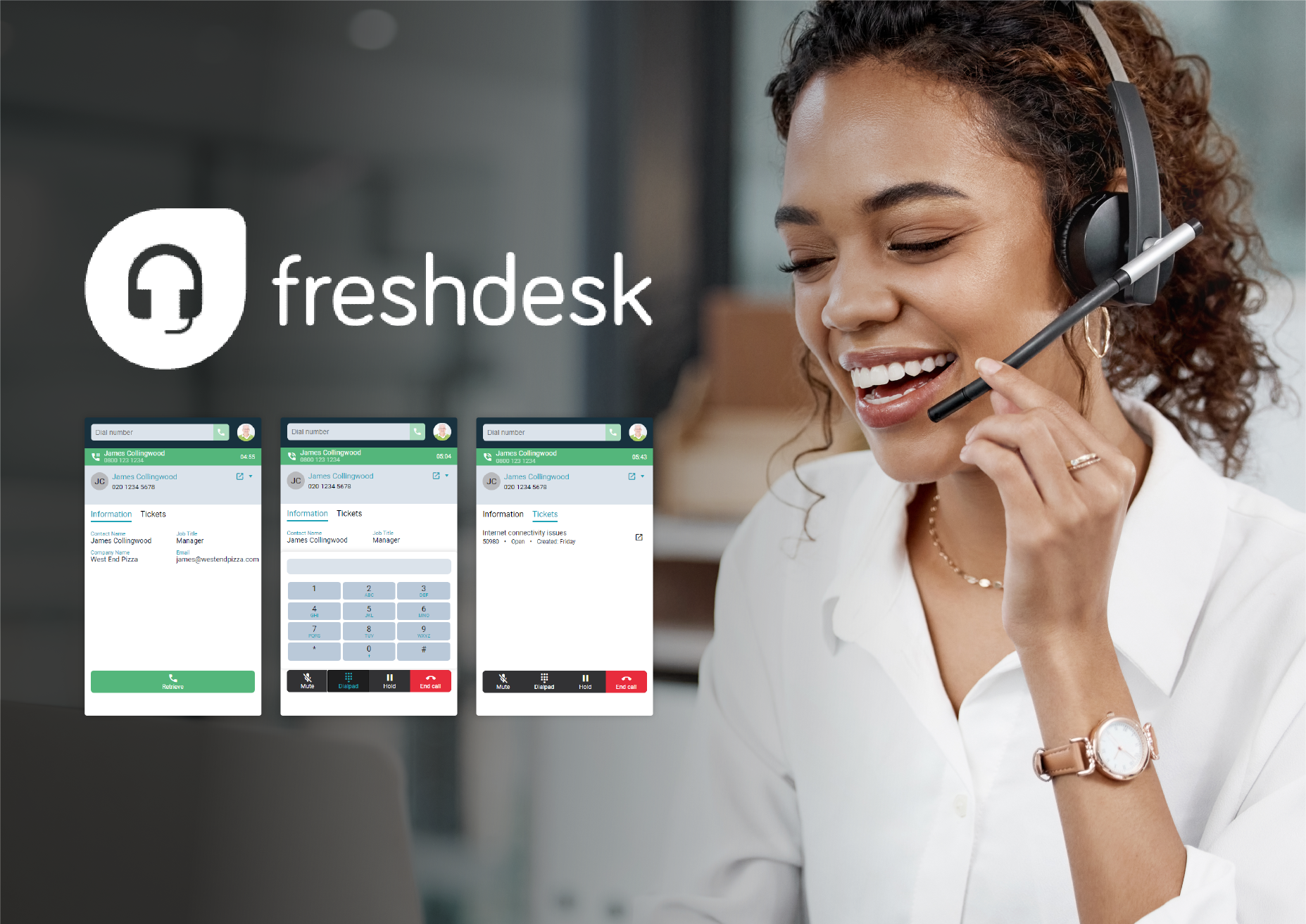 Revolutionising the Customer Support Experience with Connect for Freshdesk™
July has marked an exciting period for us at Dimensions Technologies as we roll out our latest innovation, Connect for Freshdesk™.
Connect for Freshdesk™: Power Up Your Support Team
Our seamless integration within Freshdesk™ is here to revolutionise your support team operations. With the embedded softphone equipped with browser notifications, we reduce context switching, offering a more streamlined user experience. The Connect for Freshdesk™ offers a click-to-dial feature that eliminates misdials, optimising the time from ticket or contact screens.
By auto-identifying callers, the service provides a list of associated active tickets, saving time and significantly improving the customer experience. Furthermore, it logs telephone call history as a comprehensive Note within tickets, inclusive of a link to call recordings.
Enhancing Supervisor Insights with Away Reason Codes
Our new Away Reason Codes feature presents a range of benefits. This feature empowers supervisors, particularly for remote management, by providing key information about staff availability. It offers customisable away reason codes to fit your specific business needs and an historical display of away reason codes in reports, enabling monitoring of agent performance. Supervisors can even update away reason codes for users via the Dashboard and create alarms based on different reason code types for effective user management.
Unlock Lucrative Opportunities with Dimensions Technologies
Partnering with Dimensions Technologies can unlock a wealth of opportunities in telecoms reselling. As a reseller, you gain access to our complete cloud communications platform, offering a resilient and scalable PBX alongside integrated features such as Call Reporting, Call Recording, Softphone Clients, Live Wallboards, Live Dashboards, CRM, Full Custom Integration, and White-label Capabilities.
With our rich experience in the telecoms industry, we offer a reseller-focused approach, enabling you to manage the customer relationship while leveraging our extensive product suite to attract new customers and expand opportunities within your existing customer base. Contact us today for more information.
Join us at Dimensions Technologies as we continue to innovate, redefining the landscape of customer support and telecom solutions.
Download Newsletter